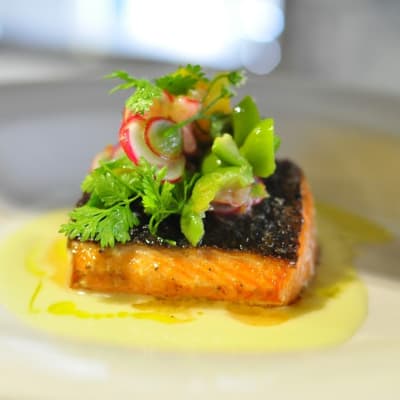 Seasonally Inspired Dining
Food for Thought
Ship Bay's Dining Room is OPEN and we are accepting table reservations.
Ship Bay Hours: Thursday, Friday, Saturday, & Sunday, we accept reservations from 4pm to 7pm for casual dining. We have an open indoor space set-up for relaxed, friendly dining. We are following ventilation/air flow guidelines and have fans on and windows open; and, depending on the weather, plan on bringing a sweater or wrap! Outdoor dining is entirely subject to the whims of Mother Nature (weather dependent).

Ship Bay can seat parties up to 6 people. (The Bar/Lounge is not currently open.) Please call 360-376-5886 for reservations or with any questions.
Once you are here, to join us for Dining, walk through to the chalk-board "Welcome" sign, which is our Dining Room's "front desk", someone will (or will soon) be there. If you need extra assistance, just let us know, we will do our best to try and make you comfortable.
Please, mind social distancing while at Ship Bay, per San Juan County Health recommendations and mandates. Ship Bay's priority is keeping you, all our guests & staff safe and healthy.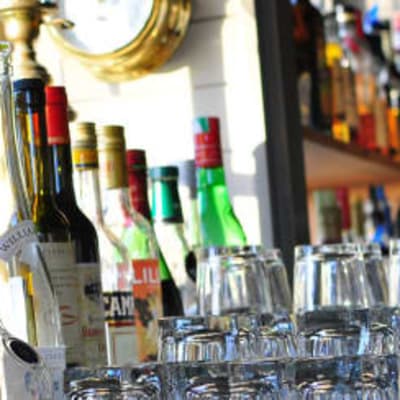 Beverages
We offer a unique beverages menu, highlighting our house-infused NW spirits, locally sourced house-made shrubs and bitters. Other choices include a selection of ciders and beers from near & far. Our glass pour wine list features wines from the Northwest, California and Europe.
Enjoy more pictures of our dining room and meals in our Restaurant Gallery.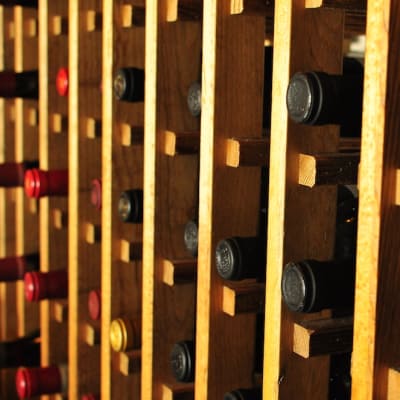 Wine Selection
We offer many select wines from the Northwest, California, and Europe. Our wines are hand selected to be the perfect accompaniment to your dining experience. We seek to find the best of the best, wherever it may be from.
Enjoy more pictures of our dining room and meals in our Restaurant Gallery.